To the outside observer, dog owners are weird. We treat our dogs like they are our children. And we do that because... well, because they kind of are our children. We do some pretty odd things, but they're completely justified and normal in the eyes of other dog-owners.
1. Tell your dog that you'll "be right back" when you're leaving.
"Bye, Rover! I'll be right back!" I know he can't understand me, but... I just want to let him know that I will be right back, and that I'm not leaving him forever.
2. ...And give him/her the occasional speech before you leave.
"I'm leaving for work, Daisy! I love you so much! I'll be back in about eight hours, OK? Be a good girl, don't pee in the house, drink lots of water and behave yourself! Mom loves you!"
Do you think she retained any of that? Probably not, but... it makes me feel better knowing that I said it.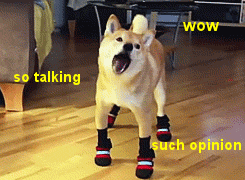 3. Allow your dogs to chill in the bathroom while you do your business.
Sometimes, they just follow you in there, OK?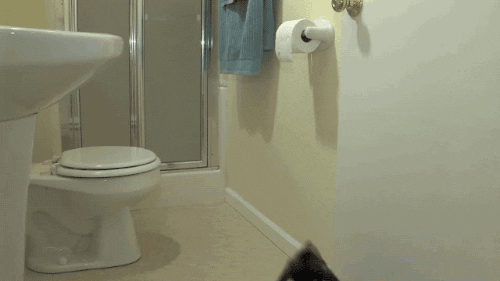 4. Ask them how their day was.
You: "How was your day?"
Dog: *licks you*
You: "That's great!"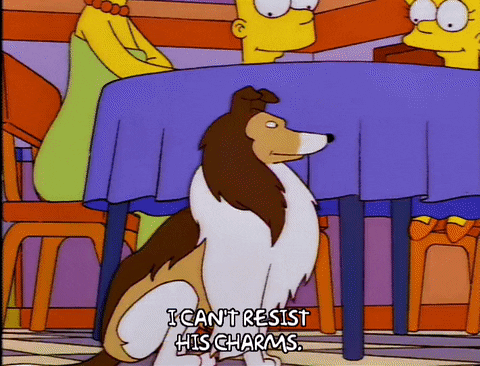 5. Make them pose for pictures they clearly don't want to be a part of.
All of us dog owners have done it before. We put them in some silly outfit that they are clearly less than excited about wearing, and we make them sit there for a countless amount of time until we get the perfect shot. Because Instagram.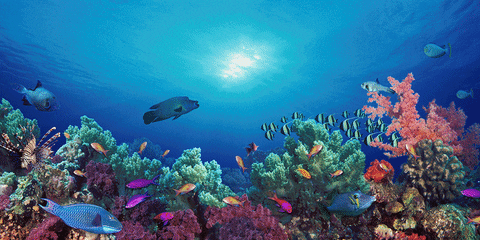 6. Watch a movie with them... and make comments.
"Did you see that? What an idiot. He's so stupid. He shouldn't have done that," you mumble to your dog as he stares blankly ahead at the pixelated screen in front of him.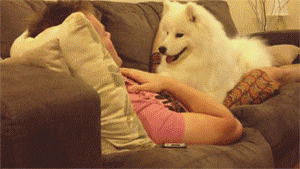 7. Place them in front of a mirror and make them look at their reflection.
"Do you see that? That's you!"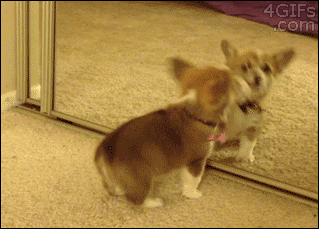 8. Reward them for the smallest triumphs.
Did your dog poop outside instead of in the house? Congratulations, here's a treat! Did he sit after you asked him to five times whilst pushing his bottom to the floor? Good job, here's another five treats!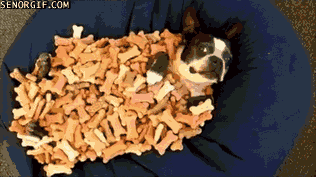 9. Think about your dog when you're not home.
We've all done it... you're at work or school, and you start to wonder what your dog is doing at this very moment and what they could be thinking about. Are they causing a ruckus because you're not there? Are they taking a nap on the sofa? Who knows!
10. Say something to your dog just so you can see them do the head tilt.
The puppy head tilt is every dog-owner's weakness. Unless you have a heart of stone, that is.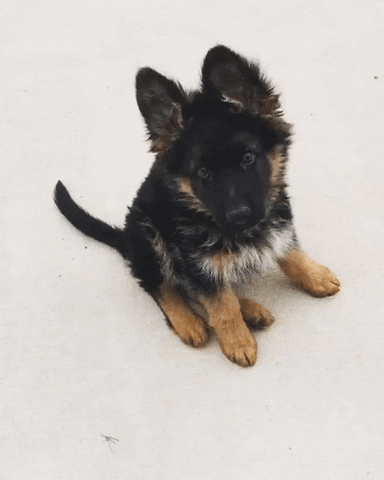 11. You have an entire album on your phone dedicated to your dog.
C'mon. They're just so cute! They have to have their own album so that when you're boasting about him/her to your friends, you don't have to scroll through your entire camera roll to find that photo of when he/she stole a sock out of your dirty laundry.