Beauty blogger Sadia Slayy applies her makeup with a high heel. Using the heel of her high heel, she applies precise line for her contour.
How does someone even find out that they can do that? Also, why would you do that? I have so many questions...
People need to chill with these bizarre contouring hacks. I've seen people use scissors, tacos, cats and even balls. No, not soccer balls or footballs, I'm talkin' real life testicles.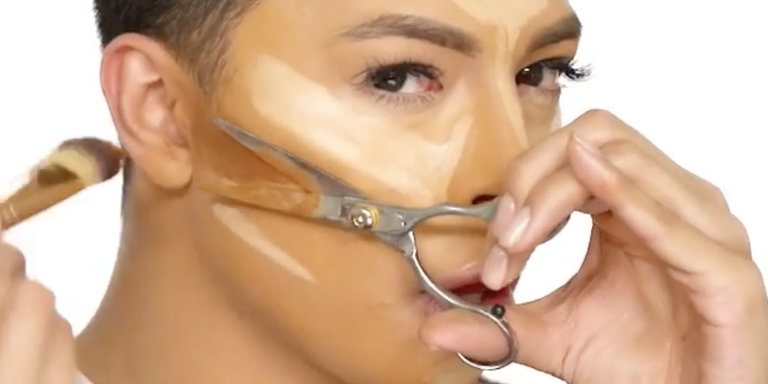 I mean, how hard it it to draw a line? Even if you can't, there are plenty of things to use instead, like a piece of paper. Not a Louboutin stiletto. Do less.